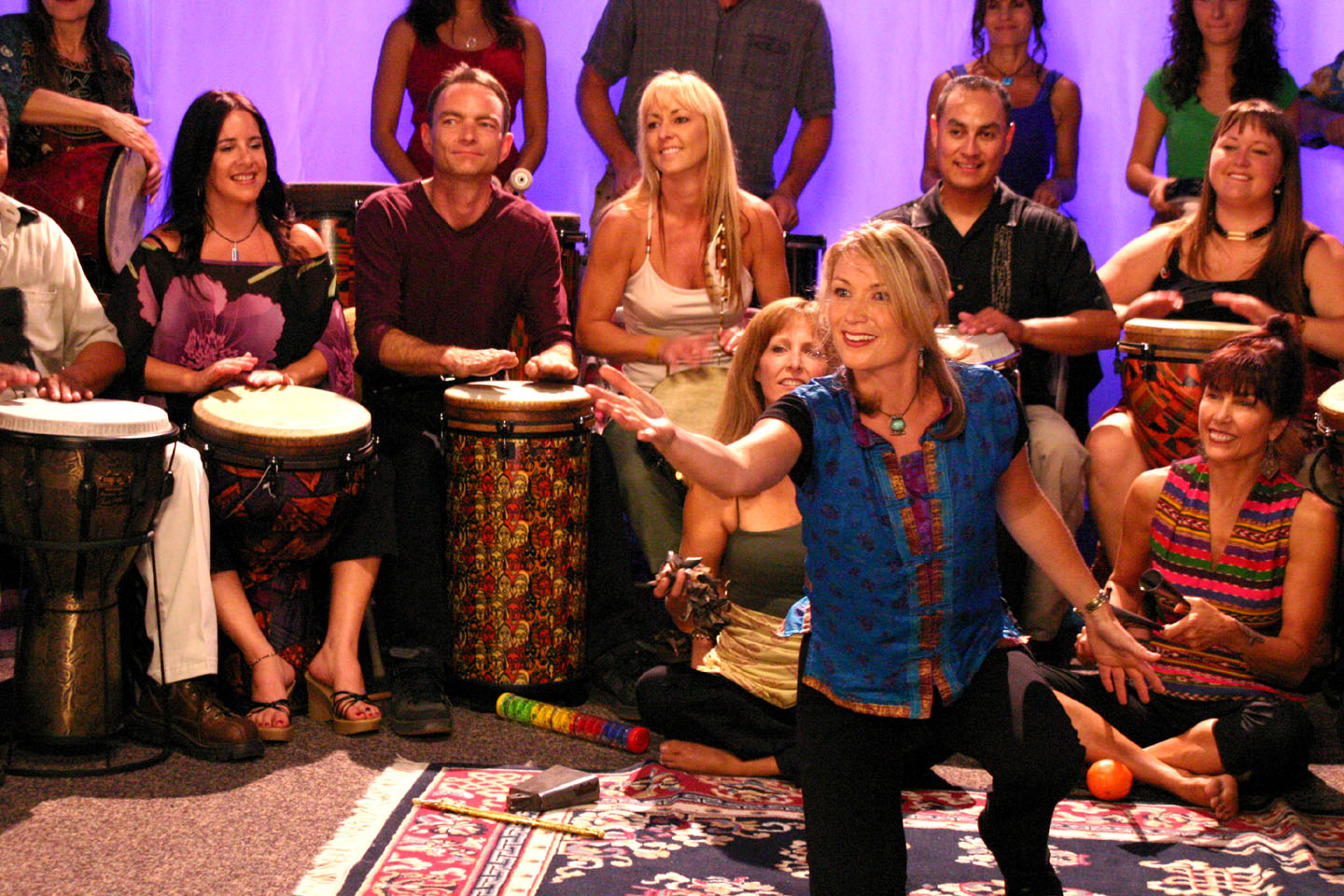 About this Course Taken by facilitators, drummers, coaches and therapists from over 14 countries
Filmed at a LIVE Training at REMO Recreational Music Center in Hollywood.
Native American-informed, honoring indigenous roots of drumming for healing
Unlimited viewing for unlimited time
Course Goals1. Learn to lead healing drum circles for personal growth, spirituality and health 2 Bring drumming into your personal practice for self-care 3. Chant, drum, and awaken the sacred within you 4. Learn the science and spirit of orchestrating healing rhythms 5. Discover Native-informed drumming practices for ceremony and prayerCourse
Description
Ten engaging video segments filmed at a LIVE training event.The 16-page workbook includes how to set up a healing drum circle, bless your drum, and run a group circle. Recommended instrument resources are also included and MORE!
Curriculum HighlightsDrum MassageCreating your own Healing Rhythms
3 Keys to Drumming for HealingCues to leading drum circlesRhythm rhythms of Life, Spirit & the World
Source: Upbeat Drum Circles Faciliation Training | UpBeat Drum Circles